OneX ™ is a compact and portable test bench training package, conceived for the immediate learning of vibrational analysis methodologies, and to understand the relationship between the failures of a wide range of rotating machines and the acquisition and analysis of sensor measurement data .
A practical and versatile test bench at the service of predictive maintenance, essential for technicians and engineers who deal with testing and tests in Asset Management and in particular Machine Monitoring.
OneX ™ by means of an effective simulation system makes it possible to reproduce anomalies and drift conditions from the envisaged vibration ranges.
An advanced simulator but at the same time simple to use, designed and built by ISE for Reliability Improvement teams within companies, but also for Universities, Technological Institutes and Organizations that study the conditions of the machines, Condition Monitoring and Precision maintenance.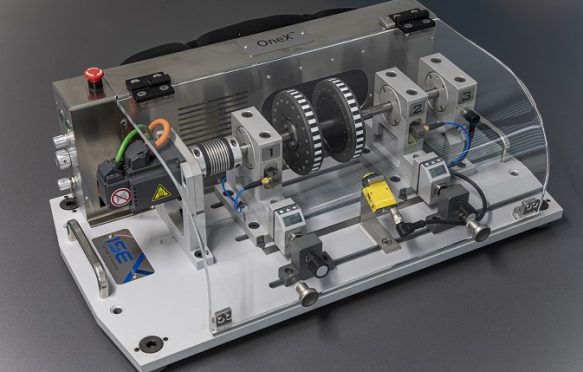 Request the data sheet and information