Twise® Site is a versatile, configurable and highly customizable data acquisition, monitoring and diagnostic system.
One name, multiple uses and possibilities.
Twise® Site can be used in multiple measurement and monitoring applications, according to specific needs, from standard rotating machinery to special machines and for the analysis of transients. Advanced and scalable hardware and software modules with user-friendly interfaces.
Twise® Site can provide specific modules for high dynamic and slowly variable signals, allowing to acquire thousands of signals coming from the field, even from different automation systems, memorize them in Time Series Data Base and apply advanced algorithms for the purposes more disparate such as On-Line Monitoring, Process Optimization, Quality Assurance and Automated Testing.
Ease of use, reduced learning times and low costs.
Modular and scalable hardware platform
Reliable and robust acquisition modules
Simple and functional user interfaces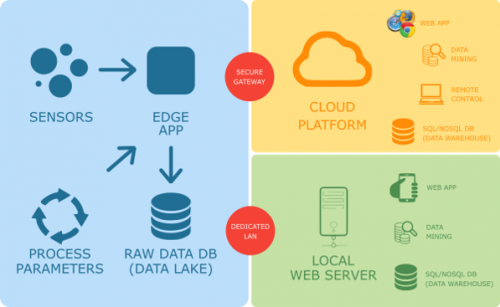 Request the data sheet and information