Wilcoxon is a leading vibration monitoring solutions manufacturer and supplier to companies and organizations around the world for preventive maintenance and condition monitoring programs.
Wilcoxon Sensing Technologies vibration monitoring products include accelerometers, 4-20mA vibration transmitters, loop powered sensors, vibration sensors, velocity sensors, IP67 and IP68 cable assemblies and connectors, cementing pads and mounting studs, intrinsically safe enclosures, handheld vibration meters, intelligent vibration transmitters and more for vibration analysis, machine monitoring and predictive maintenance applications.
Reliable accelerometers which are the vibration measurement products to detect faults, collect trending data, find root cause of failure, and gain a greater understanding on the performance and condition of rotating machines and their components including bearings, gears, gearboxes, turbines and shafts before catastrophic failure occurs.
Visit Wilcoxon website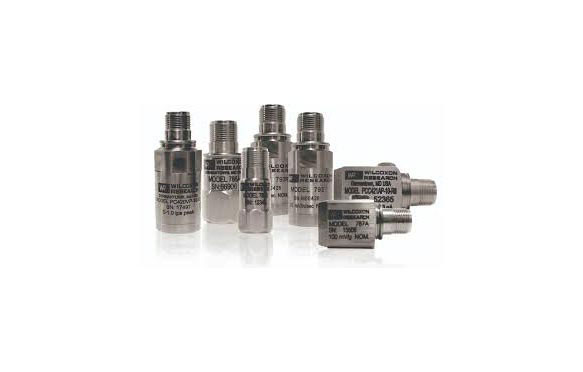 Request brochure and information